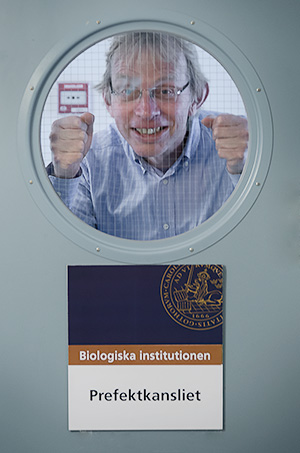 Right now parts of the administration are moving to the old premises of Kansli N on the second floor in the Ecology Building. From this week onwards you will find Monica Pardon (Head of Administration), Thomas Larsson (HR-Administrator), Szidonia Ruggiero (our new Accounts Administrator) and me (Inger Ekstrom, Information Officer) settled there.
Next week Peter Stenild Matthesen (EU Accounts) will join us. And later in September both Ella Bohlin (Accounts) and Christine Malm (Accounts) will move in too. Christine is going to work half her time in the Ecology Building and the other half in the Biology Building. Christer Löfstedt will of course have his office here when he works as Head of the Department, and he too is moving in soon.
Carl Sjökvist, our Building Supervisor, will stay where he is right now at the old Prefektkansliet until some further moving is done.
We are looking forward to see you at the brand new Prefektkansliet!
Photo and text by Inger Ekström