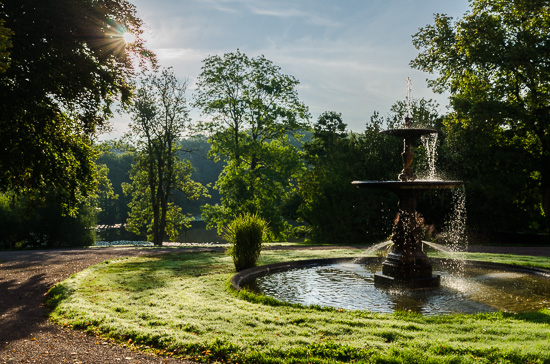 Wednesday and Thursday our Graduate Research School in Genomic Ecology, GENECO, had their annual summer meeting. This year is special, as it is 10 years since GENECO was founded. It is also time to change director. Bengt Hansson will officially take over from Helena Westerdahl.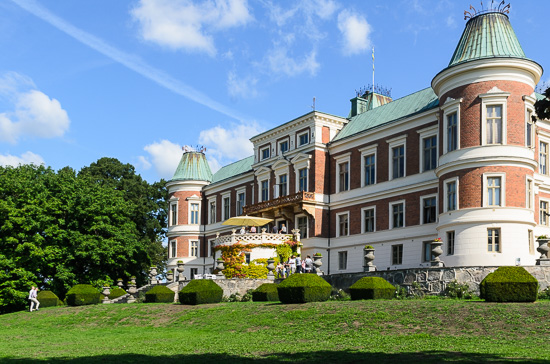 Otherwise, this year was as usual. Marvellous weather, beautiful surroundings, great arrangement and inspiring talks. Häckeberga castle appeared at its best and gave the meeting an elegant backdrop.
The meeting started with talks by the invited speakers Katrina Lythgoe, from University of Oxford, and Jessica Stapley, from ETH in Zurich. Katrina talked about different ways that viruses can infect and multiply in their hosts and Jessica talked about colour polymorphism in anolis lizards.
In the afternoon Eva Hoff, from the Department of Psychology at Lund University, gave a talk/workshop about creative dream teams and spaces. Besides the more formal talk there were group discussions. Many groups took the opportunity to sit outside in the wonderful weather. Afterwards, there was a panel discussion where the invited speakers told us about dream teams they had been in.
The evening was warm and as there was no wind the posters could be hanged outdoors as planned.
Before the poster session, we could choose to participate in either a bioinformatic or statistics drop-in or take a walk with Torbjörn Säll. Of course, I chose the walk. Torbjörn told us about the local plants and their genetics.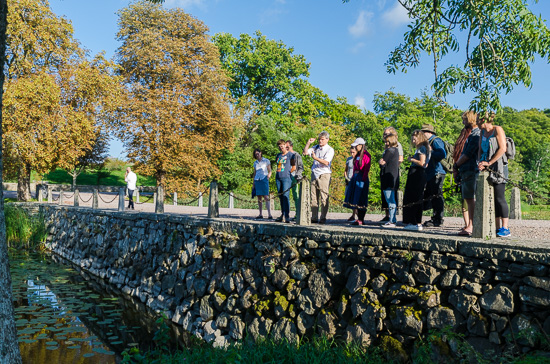 Then it was time to celebrate. Torbjörn held a speech and the leaving director Helena Westerdahl was thanked with flowers and presents.
There was no ball at the castle in the evening, but none the less a really good dinner. The evening grew late and I got a ride home (thanks Gustav). I did not participate in the Thursday activities with talks by Stéphane Blanc, from INRA in Montpellier, and Dag Ahrén and PhD seminars. But I have no doubt that they were as good as the first day.
Thanks GENECO and Christina Rengefors for a wonderful summer meeting!
You find more photos at Flickr.
Text and photo Inger Ekström