The sun was shining from a clear blue sky both days as GENECO held its summer meeting at Stiftsgården Åkersberg in Höör.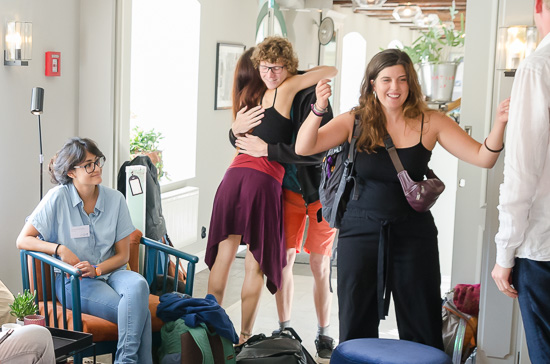 Around 40 persons had signed up for the meeting which started with a talk about genomic inference of inbreeding in pinnipeds by one of the invited speakers, Joseph Hoffman from Universität Bielefeld in Germany.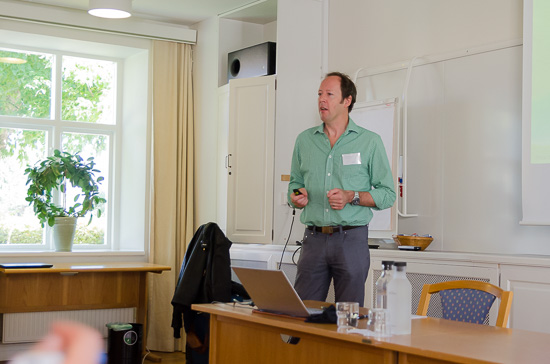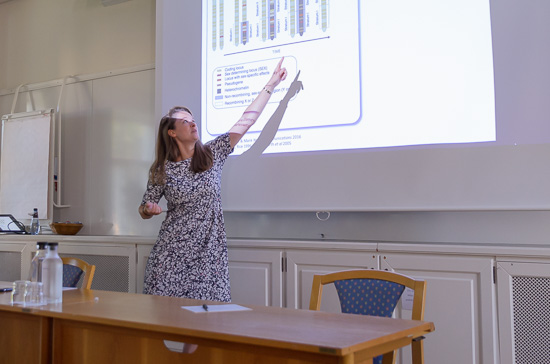 There were two other invited speakers, Alison Wright from the University of Sheffield and Henrik de Fine Licht from University of Copenhagen. Alison talked about sexual conflict in guppies.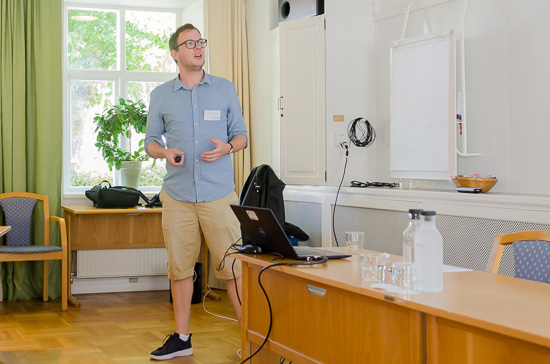 Henrik's talk was about zombie flies and the funguses which took them over .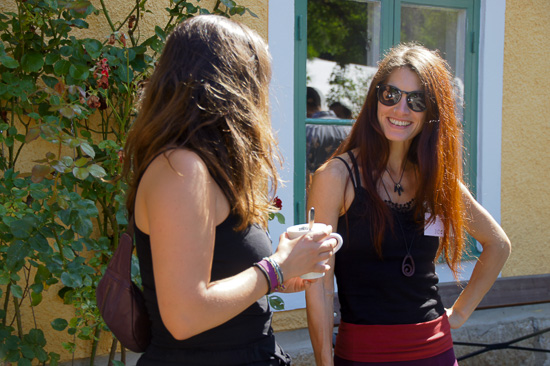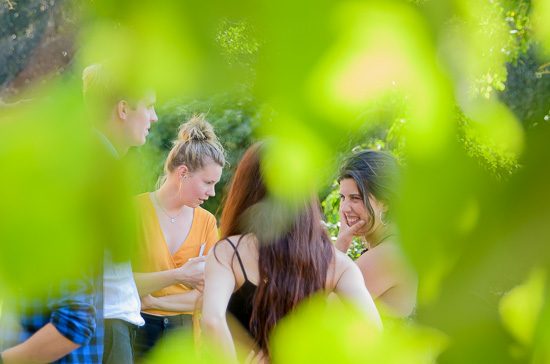 In the afternoon on the first day I, Inger Ekström, held a seminar and workshop about how to communicate with posters.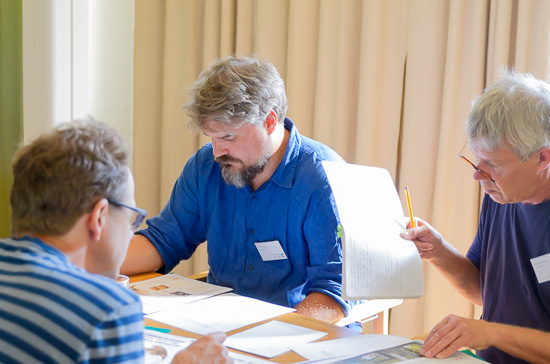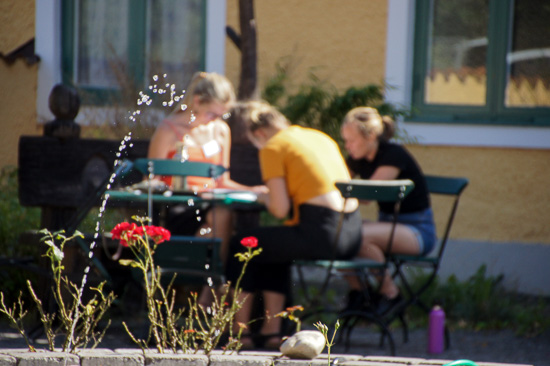 I hope that the participants in the evening poster session did not get to many crappy comments after my seminar. 🙂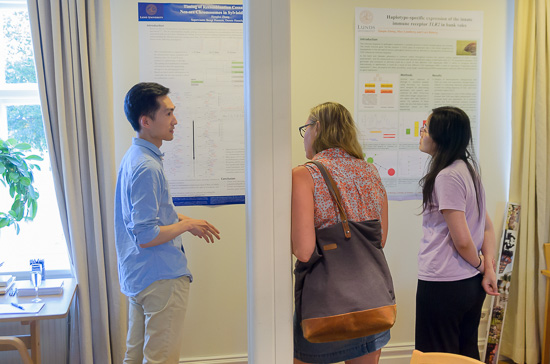 Torbjörn Säll, Nils Cronberg and Mikael Hedrén took us on a genetic plant walk, a tradition at every GENECO summer meeting.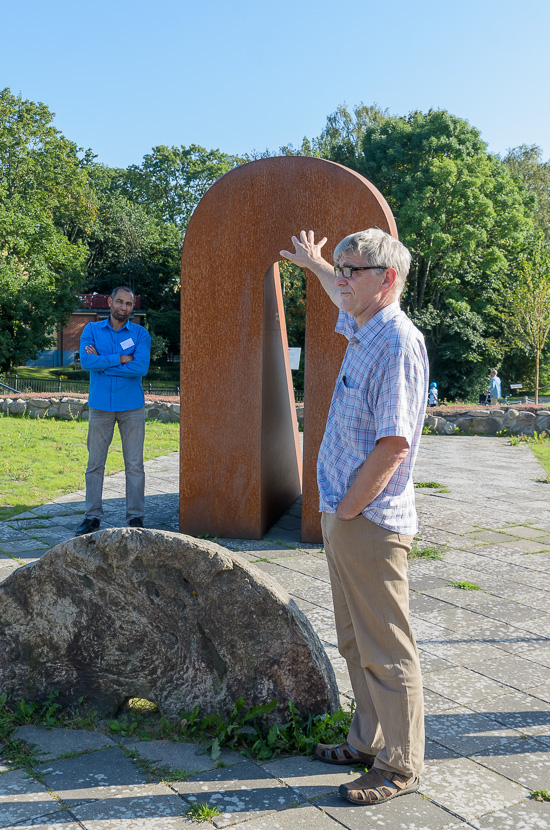 Thank you, all organisers, for being invited and a special thank you to Christina Rengefors who, as always, made all the practicalities run so smooth!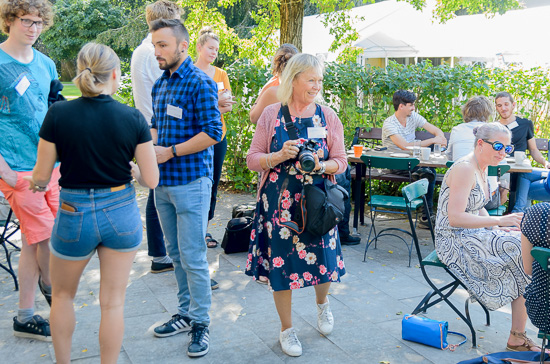 You find more photos at Flickr
Text by Inger Ekström, photos by Inger Ekström and Christina Rengefors.