Yesterday, Jessica Abbot, head of the department, held a "State of the Union" speech to the people of the department. The Blue Hall was more than full of employees who wanted to hear more about what is going on and what to expect of the future.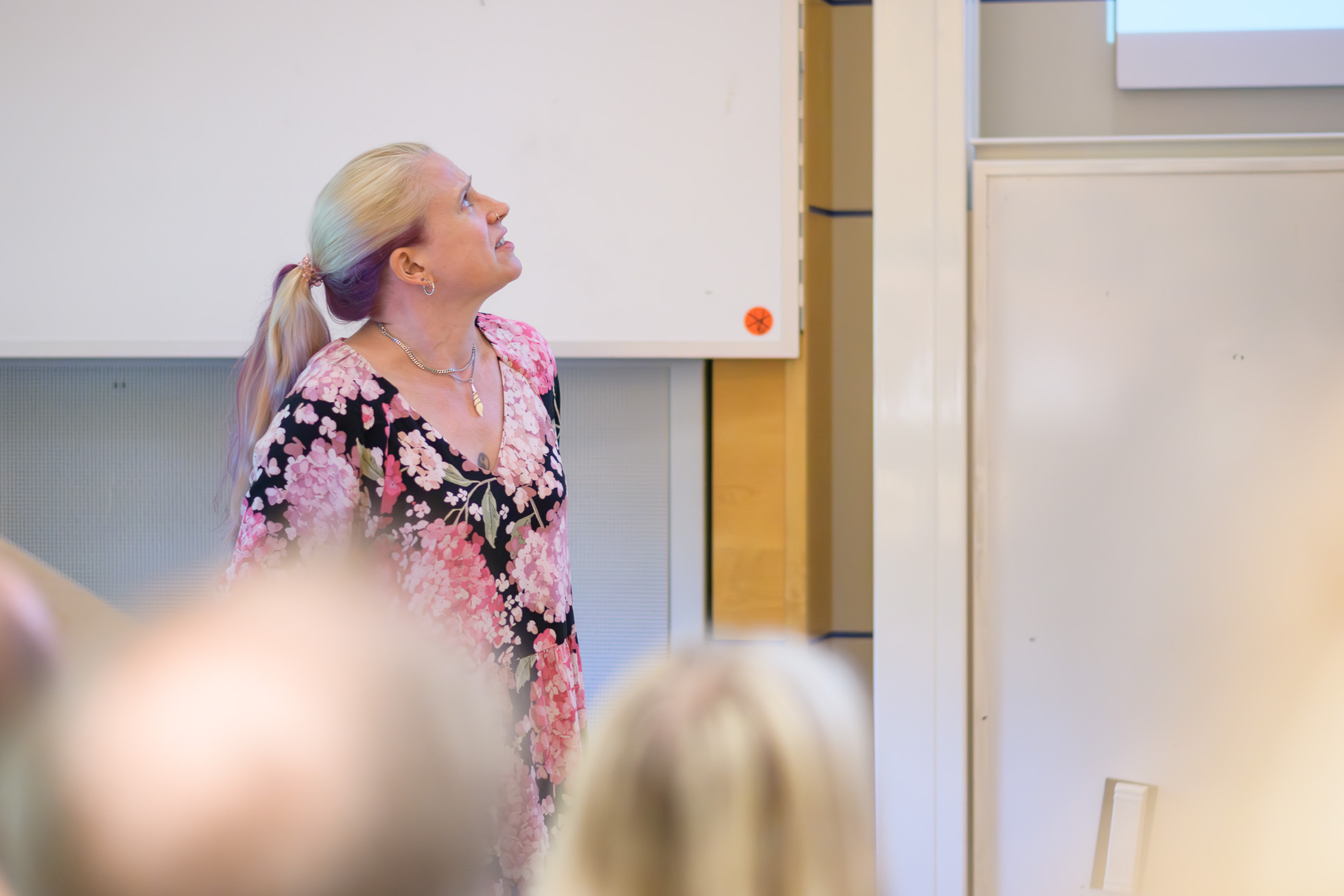 – You may think I make all of the decisions in the department. I make some, but definitely not all of them, Jessica said and started with an organisation chart of the decision makers and their responsibilities at the department.
Due to a very cute puppy, Jessica has very limited availability in real life until the beginning of October when the puppy is old enough to start dog daycare. However, you can always reach her digitally.
How is the "union" doing then? We have a lot of strengths, like world-class research, high-quality education with satisfied students, and enthusiastic and happy colleagues. We also have some challenges in the near future.
The external challenges are among other things IT security, the move to Brunnshög for some of the departments within the Faculty of Science and the merge of the Centre for Environmental and Climate Science, the Department of Physical Geography and Ecosystem Science, and the Department of Geology. And, of course, the rising costs due to inflation and energy prices.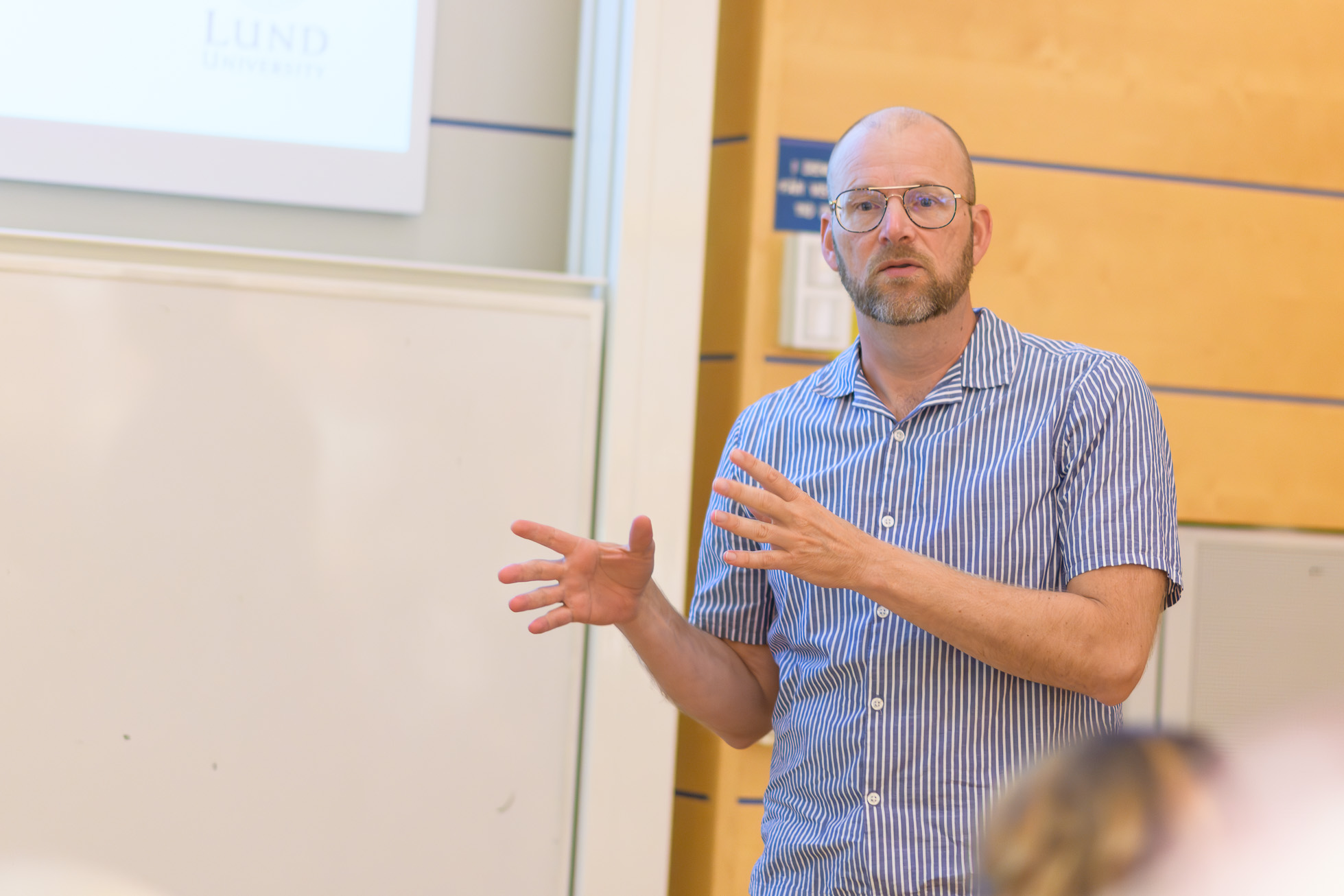 Joakim Nilsson, administrative manager, described how the overhead (OH) is set and a new policy for co-financing large external grants which do not fully cover OH. All our financial officers have a copy of this policy.
The rent is also increasing fast due to inflation. We will do an overview of our facilities and space requirements to see how we can let go of some of our square meters.
We also have some internal challenges to face, like changes in the composition of our employees with many retirements in the next six years. There is also a new process for the recruitment of new staff (on our internal website) which will harmonise with the faculty. You have to plan in advance because the recruitment process is now a two-year process.
Finally, Jessica gave us an update on the evaluation of the unit structure. Based on the feedback they will develop a consensus structure that will be presented to all staff on 5 October. On 25 October the board will decide whether or not we shall move forward with the new structure. If approved, the new units will be implemented in early 2024.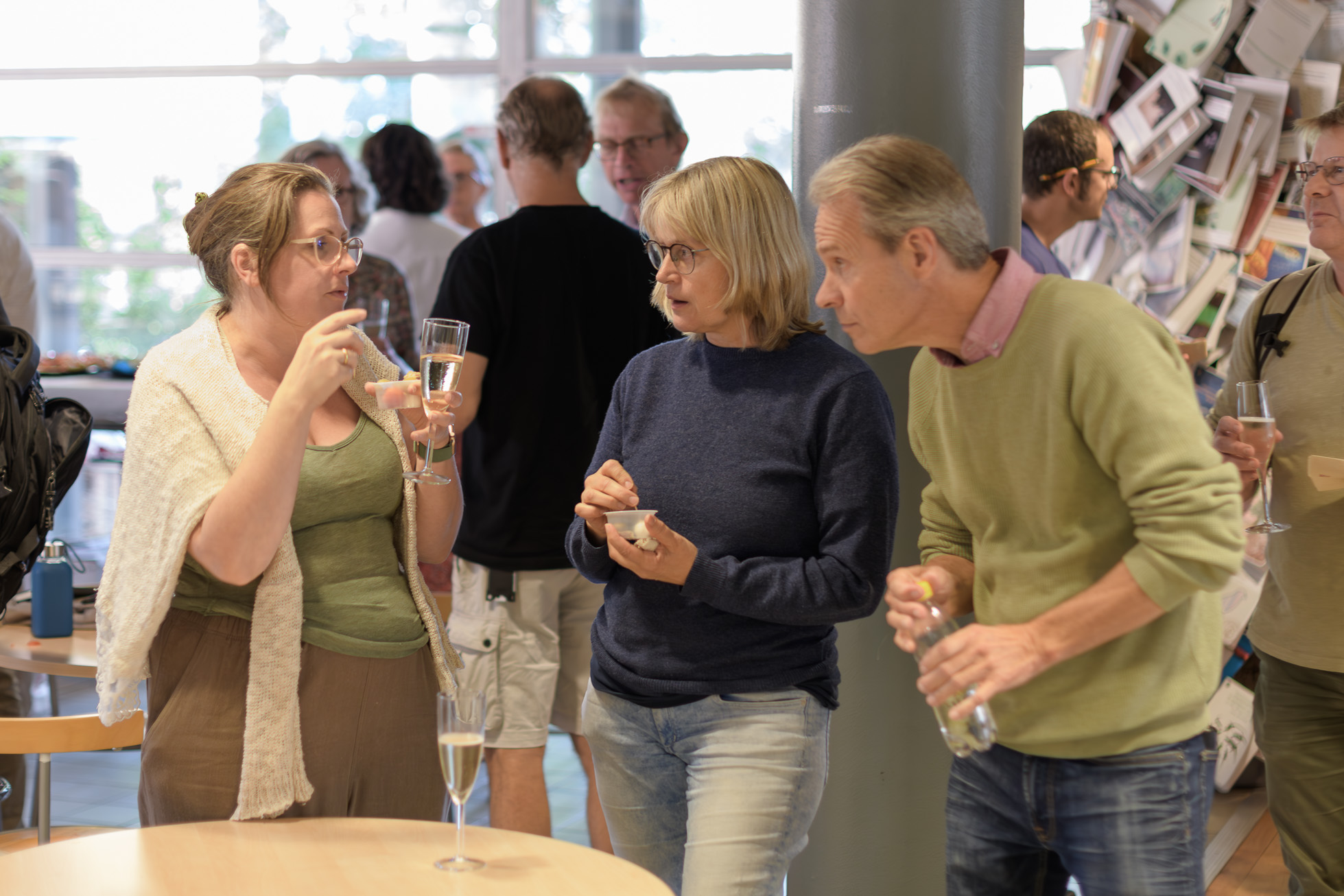 After some questions and answers, there was an opportunity to mingle and have some snacks. A great way to say hello to colleagues you don't meet every day.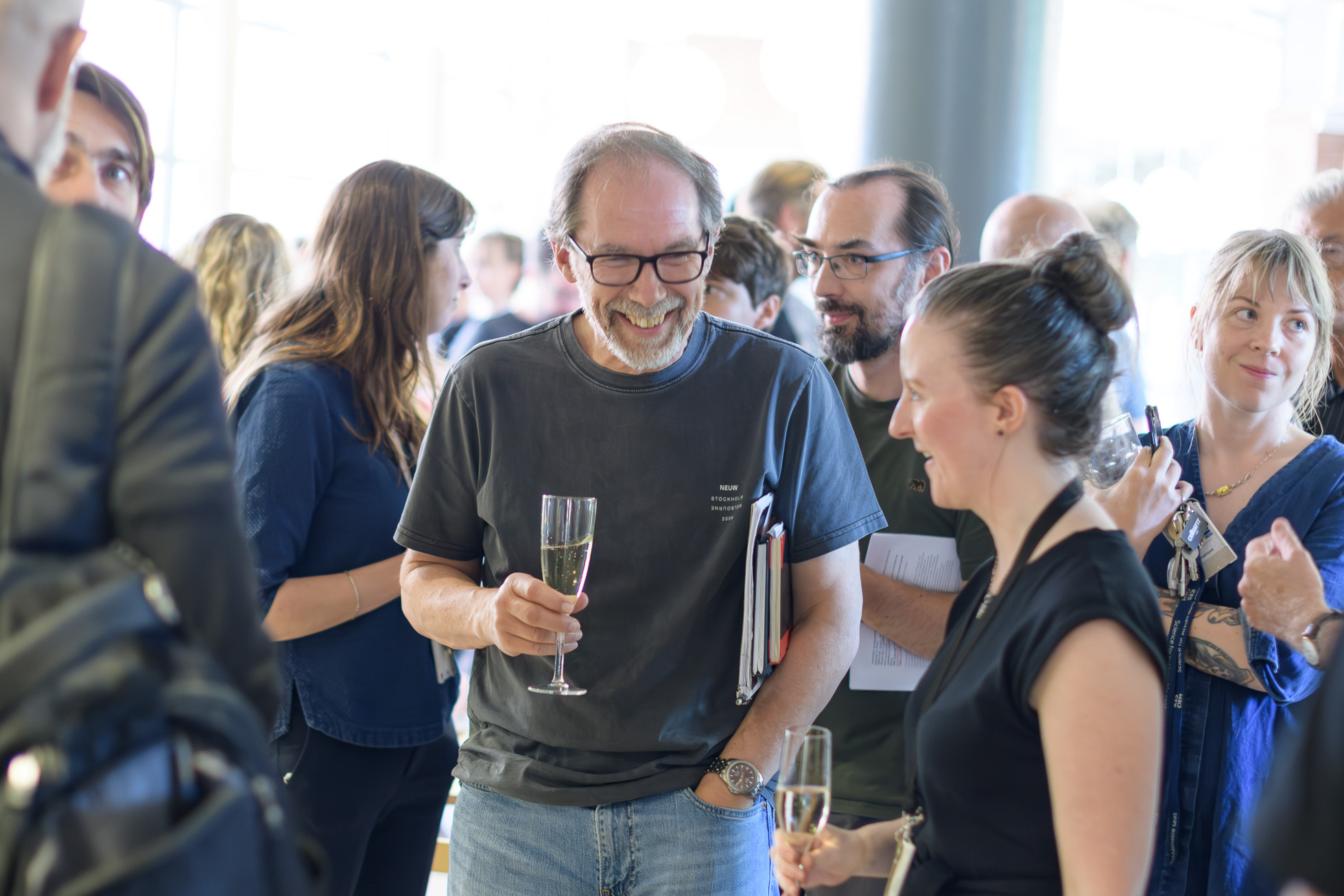 Text and photo Inger Ekström